BEST WEB DESIGN COMPANY IN DHAKA, BANGLADESH
Best Web Design Company in Dhaka, Bangladesh
SHELLSOFT TECHNOLOGIES provides customized and CMS Based web Design Services in Bangladesh. It's more than 10 years, we are in Web Design Business. Most importantly we ensure User Experience (UX) and User Interface (UI). Which makes a website worth well. Our Services cover Small and Medium Enterprise to Corporate Levels. We also design Portfolios, and E-Commerce Websites. Our Web Design Packages price is unbeatable in Bangladesh. We not only design great-looking websites but also ensure after-sales support. We assure to make your web experience smoother. Our functional Web Design brings targeted customers to you. Organized data structures and algorithms are the key expertise of our Web Design. We are the Best Web Design Company in Dhaka, Bangladesh. We count every little task. Our team plays with the interface of the website. 
Best Web Design Service Provider Company in Dhaka, Bangladesh
Top 10 Website Design Company in Bangladesh
SHELLSOFT TECHNOLOGIES is the Top 10 Best Website Design Company in Bangladesh.  We have got experienced Web Designers in Bangladesh. SHELLSOFT is the reliable Name for potential customers. We are the leader in the Web Design Service Provider industry. Our good Looking Web Design and friendly Customer Supports rank us as the Best Web Design Company in Dhaka, Bangladesh. We have customized our Web Design Packages at a variety of prices. So that it can be affordable to all sizes of customers. There are high price Packages for Corporates and Large size clients. Whatever the size of your budget is, we always try to create a BRAND Presence for your organization in this digital world.
PACKAGE-01
Free .com Domain for 1st Year

Free 1 GB Hosting for 1st Year

Hosting Control Panel(cPanel)

Customized Elegant Design

Dynamic & Responsive Website

Website Maintenance Support

Delivery Time: 7 Working Days

Renewal Tk.4000+Domain Price
PACKAGE-02
Free .com Domain for 1st Year

Free 2 GB Hosting for 1st Year

Hosting Control Panel(cPanel)

Customized Elegant Design

Dynamic & Responsive Website

Website Maintenance Support

Delivery Time: 10 Working Days

Renewal Tk.5000+Domain Price
PACKAGE-03
Free .com Domain for 1st Year

Free 3 GB Hosting for 1st Year

Hosting Control Panel(cPanel)

Customized Elegant Design

Dynamic & Responsive Website

Website Maintenance Support

Delivery Time: 15 Working Days

Renewal Tk.6000+Domain Price
PACKAGE-04
Free .com Domain for 1st Year

Free 5 GB Hosting for 1st Year

Hosting Control Panel(cPanel)

Customized Elegant Design

Dynamic & Responsive Website

Website Maintenance Support

Delivery Time: 20 Working Days

Renewal Tk.8000+Domain Price
What's More, Included with Web Design Packages?
Top 10 Web Designers in Bangladesh
We Provide the Following Web Design Services in Bangladesh.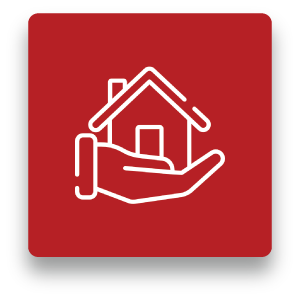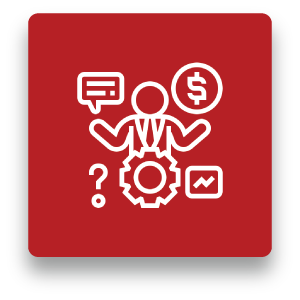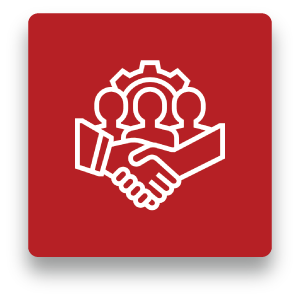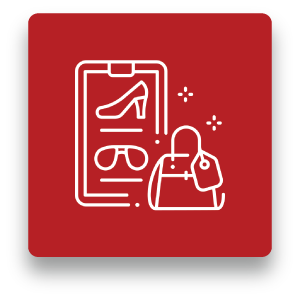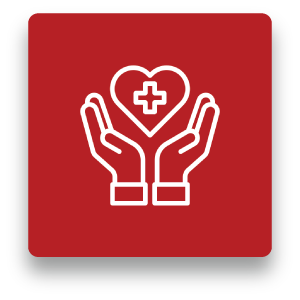 Hospital & Diagnostic Website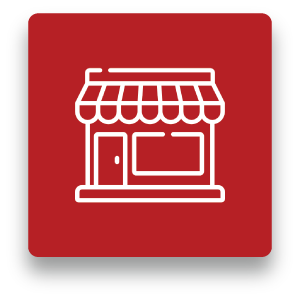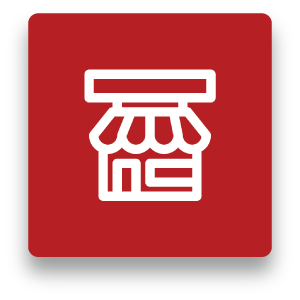 Medium Enterprise Website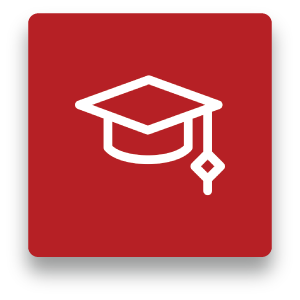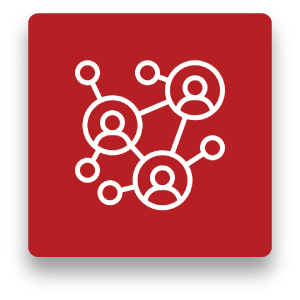 Group of Companies Website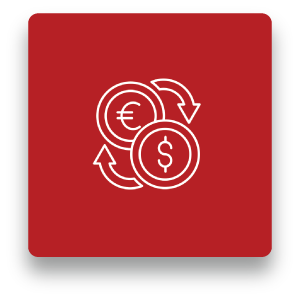 Trading Corporation Website
Why we are the Best Web Design Company in Dhaka, Bangladesh?
1. Competitive Pricing in Bangladesh:
SHELLSOFT TECHNOLOGIES always focuses on customer needs and volume of work. We have beginner and low-budgeted Web Design Packages for new startups. SHELLSOFT  has cheap Web Design Packages for Portfolio websites, Small enterprises, and Mid-Level companies. For corporate websites or Large-scale Web portals, we offer customizable prices. The price of our Web Design Packages is reasonable and unbeatable in Bangladesh. We have a total of 6 Business Website Design Packages. Our basic Web Design Cost starts from TK.15000/- up to Tk.60,000/- Click here to Explore our all Web Design Packages.
2. UX and UI Based Design:
Developing a website is not only about Interpreting the HTML, CSS, and Javascript codes. Rather it means the deepest thinking about the User Experience(UX) and User Interface(UI). While Developing any size of the website, we keep the user's behavior in mind. The easiest interface your website has, the more visitors will come back to your website. Also, the visitor will spend more time on your web interface, which really matters. The overall website Clicks Thought Rates (CTR) and Bunch Rates Depends on it. So, we always try to keep repeat visitors and hold them to your websites.
3. Dedicated Customer Supports:
SHELLSOFT TECHNOLOGIES is a service-oriented startup that sells services to our potential customers. So, we always count on customer satisfaction and positive feedback. We have a number of Customer Support Executives to ensure after-sales support. SHELLSOFT has launched a 24/7 Live Chat option on our website homepage. Also, a call now button has been added so that our customers can access us easily. We always try to improve our customer's support to ensure maximum customer connectivity. Our friendly and efficient customer supports rank us as the Best Web Design Company in Dhaka, Bangladesh
4. Experienced Web Design Team:
SHELLSOFT TECHNOLOGIES always believes in the full-time employment of our Web Designers. We have made our recruitment system difficult to appoint experienced Web Designers. All employees had to go through a probation period of 6 months. We also hold our employees for a long time in our company. So that they can adopt organizational capacity and design tests. We have developed numerous customized websites and have more than 500 active websites nationwide. All of our Web Designers are experienced in designing good-looking and user-friendly websites for the last 10 years.
5. Payment Flexibility:
Payment method is a vital issue for any customer. Generally, new and small startups are always hankered after raising funds. So, they are always unable to pay our service fees at a time. Keeping this situation in mind, we have flexible payment systems. We may have 2 or 3 installments facilities for our Web Design Services. SHELLSOFT never takes 100% payment from any customers in advance. You can pay certain booking money at the time of order and we will start designing your website. The rest of the payment can be paid at the time of delivery of work. We are the Best Web Design Company in Bangladesh, which has very flexible payment systems.
6. Free One Year Small Updating:
Website Development is a continuous process. So, the content of the website needs to be changed on a regular basis. That's why we always keep supporting our clients to get a website that really works. The beginning of launching the website required frequent changes of information. Which becomes very tiresome for the website owner. Keeping this in mind we offer free small updating support for one year period from the date of order. Fees are charged to re-design the websites and Large Layout shifts. After the free updating period, clients become capable of updating their web content by themselves.
7. Free Domain Hosting for the 1st Year
Web design work required some span of time to get completed. Even a new startup sometimes becomes unable to pay the renewal fee before getting its website started. So we always provide a free .com domain and 1 GB of Web Hosting for the 1st year of your service subscription. This keeps you free to renew your services at the earliest time. Also, reduce the website's initial cost. This offer is included in any of our Web Design Packages.  To avail of this offer, you need not use any promo codes. It will activate automatically with a service subscription.
8. Free Website Transfer:
Sometimes website owners may get irritated by their current provider. In this case, the website needs to be transferred to another provider. If you wish to transfer your domain hosting to us? You are always welcome. We make your transfer process easier than ever. Our hustle-free transfer process is completely free of cost for you. We are also loyal to all of our existing customers. If you are not satisfied with our services after a certain period of time? You can move to any other Domain Hosting Provider in Bangladesh. We never charge for it and have full support to transfer your websites anywhere. Don't allow anyone to take your domain control.
9. Money Back Guarantee:
Importantly we assure you our services are exclusively suited for you. On the other hand, our web design services are unbeatable in Bangladesh. If you change your mind not to design your website after placing an order and completing the payment. Don't worry, we have a 30-day money-back guarantee for any of our Web Design Packages. Surely you will get back your full amount of the order price within this moneyback period. We are the Best Web Design Company in Dhaka, Bangladesh to settle your moneyback in a hustle free process within the possible shortest time.
10. Deliver Project in Time:
Whether you are supposed to develop your new website or redesign your existing one. There must have a hurry to complete the task. We always honor the customer's urgency. Depending on the volume of work, we always try to deliver websites within 7 Days to 45 Days. We always try to deliver your services before the scheduled time. SHELLSOFT believes that the shortest time a website is launched, maximizes your sales and online identity. We provide our services to energize your business sales and keep you up to the mark than your competitors. SHELLSOFT TECHNOLOGIES is considered the Best Web Design Company in Dhaka, Bangladesh for its commitment and ethical blend.
11. Responsive and Dynamic Websites:
The Google Search Console and Google Analytics data show that customers visit a website from different devices. Most of the searches were performed from Desktop and Mobile devices. So, your website must be visible properly from any device. We design mobile Friendly responsive and dynamic websites for you. A static website can not be updated without programming knowledge. But a dynamic website can easily be customizable without any coding knowledge. It is a drag and drop process to update any web content. Our responsive web design looks good and is readable on all device screens.
12. Free Small Training:
Generally, a small company or mid-size website owners are unable to employ a full-time web developer to update their websites regularly. Also, engaging a freelance web developer may not be cost-effective for them. Sometimes it's necessary to update your web content by yourself. That's why we provide a free small training season for web content customization through Admin Panel. In this training, you need not have any programming or coding knowledge. You can update your web content anytime after login into your admin panel. Mostly we use WordPress CMS, so that it can be customizable with minimal effort.
13. SEO Friendly Websites:
In the 21st Century, Physical Marketing is considered old and haggard. Even Telemarketing is not working at all nowadays. People feel annoyed in getting promotional phone calls. In this case, SEO is in a brave role. Search Engine Optimization (SEO) is an unparalleled digital marketing technique in this digital era. Today, business is almost impossible without SEO. SEO helps to boost your website organically in most of the SERPs. Which increases the website visitors and finally generates the potential customers. During Web Design, we cover most of the on-page SEO techniques. This ensures your quick chances to get ranked on the first page on the most popular SERPs.
14. Website Content Writing:
Contents are Considered the powerhouse of a website. Great and meaningful Contents bring your potential customers and hold them to your websites. Google Search Engine Results Page(SERPs) always prefers meaningful and authentic web content to rank on the first page. Great and unique content helps to boost your website SEO. In the digital marketing world, content is always the king. We are experts in writing great web content for your dream website. We are the Best Web Design Company in Dhaka, Bangladesh, which have talented full-time website content writers.
15. Understand the Business Needs:
Business websites are worth it to business owners. We always try to understand the client's needs before starting web design. The business type is the focus consideration of our design process. We try to count the emotions and business values of the website owners. Creating a trustworthy and informative website is our key target. We won't believe in creating funky and worthless websites but rather worthy ones. A little investment in web design can bring a huge return.
Top 10 Best Web Design Company in Bangladesh
Highest Level of Customer Support in Web Design Services in Bangladesh
LEFT YOUR QUERY TO US. WE ARE HERE TO ANSWER YOU.
SALES QUERY
Cell: +8801711-929402
Email: sales@shellsoftbd.com
SUPPORT CENTRE
Cell: +880 9696-929402
Email: support@shellsoftbd.com
VISIT OUR OFFICE
Muktobangla Complex, Level-9, Suite-201, Mirpur-1 Bus Stand, Dhaka-1216, Bangladesh
1. How many days do you need for website Design?
Generally, We complete the design and development of a website from 5 working days to 30 working days. But it depends on the size of the websites and ready web content. Basically, customized large websites required more time to complete. A CMS-based WordPress site requires less time than a Laravel or Joomla website. If you want to design your websites by doing raw coding, it has no specific time frame. Our prompt service ranks us as the Best Web Design Company in Dhaka, Bangladesh.
2. Do you have website maintenance services?
Yes, we have website maintenance and troubleshooting services. Generally, we provide these services free of cost only to our existing clients who are using our domain and hosting services only.  But web maintenance to an outside provider will impose a service charge. The website maintenance charge may be applied monthly or annually. There are no fixed packages for web maintenance. The charge may be fixed as per the volume of work.
3. Do you work with Bangladeshi or Global clients?
SHELLSOFT is basically the Best Web Design  Company in Dhaka, Bangladesh. Mostly we serve Bangladeshi clients. But we have working experience with Global clients. SHELLSOFT has provided web design services in Australia, the United States of America(USA), the United Kingdom(UK), Singapore, the United Arab Emirates(UAE), Canada, and so on. Our working experience with global clients is just awesome.
4. Do you have website Redesign packages?
We do website redesign work. But we don't have any predefined website redesign packages. If you need to redesign your website, we have full support for you. We have one year of free website update services for our existing clients. Charge to be applied for new clients. The charge for these services is negotiable. Website redesign charges may depend on the nature and volume of work.
5. Do you have after sales support?
Yes, we have efficient and dedicated offer sales support for our corporate clients. For General clients, we have online support through our website's 24/7 Live chat system. Website admin panel login issues, website hacking, unusual web content deletion, and web content changes are included with our after-sales support. We have small up-gradation support for our long-term clients.
6. What is the charge for website small updating?
Generally, we do not take charge of website small updates from our existing clients. But for new clients, the charge may be negotiable depending on the volume of work. Large layout shifts and major changes in the website are not considered small updates. This type of service is treated as the website redesign category. So, a standard website redesign charge may be applicable for these services.
7. Does your website work well on smart phones or Tabs?
Yes of course! Most of the organic visitors to a website come from mobile devices. Also, the use of mobile devices is growing rapidly. So, most often people search for a product or a service on their mobile devices. Keeping this strategy in mind, we design all of our websites as Dynamic and Mobile friendly. Because responsive websites can work very well on any device.
8. Do you design SEO friendly websites?
Yes, we design and develop all of our websites covering Basic on-page SEO. Without SEO digital marketing can not be imagined.  That's why we follow Google Webmaster Guideline while developing any website. SHELLSOFT covers Image Optimization, Speed Optimization, Title Tag, and Meta Tag Optimization in our On-page SEO. We also look through the core web vital performance in Google Search Console before launching a website.
9. Do you have social Media Integrations with webpages?
Yes, after completing web Designs, we integrate the website with Facebook, Instagram, Twitter, Google Plus, Linked, Tumbler, etc. Social media integration improves the relevancy of a website and Finally helps the SEO boost.  Google likes to rank a relevant website on the 1st page of the Search Engine Result Page. Subsequently, social media popularity is also a strong Local SEO signal for your website.
10. How much does your website cost?
Most importantly, We provide the cheapest web design and development services in Bangladesh. So, we have different packages for Business Website Design. Our starting package is TK,15000/- The package includes 10 Pages of Website Design. We also have packages for Ecommerce and News Paper Website Development packages.  To see all of our packages please visit our Services section.
11. Do you have web Templates?
Designing a website from a web template is funky work. Because there is so much unnecessary coding that slows down the web performance. So, we provide customized web Design and Development services in Bangladesh. Generally, we are not comfortable working with web Templates. But if a client wants to design according to their choice, we can do accordingly.
12. Do you have a yearly service charge?
Yes, we have yearly services charge for web maintenance and small updating. Hence we have 1 year of free small updating for new clients for web design. Domain Hosting service has no additional services charge. But they only have a yearly fixed renewal fee. The service charges for Business websites, Ecommerce Websites, and News portals are different.
13. What are your payment Methods and Terms?
We have flexible payment methods. A client can pay us using bank transfer, EFTN, Bkash, Nagad, Rocket, and Cash. In the case of web design services, we have a flexible payment schedule. We take 50% advance payment and the rest after delivery of the website. For Domain hosting services, we take 100% payment in advance.
14. Do you have a WordPress CMS?
Yes, we have a WordPress Content Management System. But we use other CMS also. However, WordPress is the most popular website Content Management System(CMS) in the world. About 90% of websites are built with the WordPress platform. This very easy and quickest CMS to update your website without any programming knowledge.
15. Does the WordPress website have security issues?
If you develop a website using WordPress CMS and customized development, there are no security issues. Generally, third-party free plugins create issues. Always try to use these plugins carefully. Regularly Check the malware through your cPanel. Use a Secured Site Lock(SSL) to your WordPress site to enhance the web security.
16. Do you need any legal documents to develop a website?
No Legal documents are required to develop a website, but we need a person's name, email address, and mobile number on a Company letterhead pad for assigning him/her as Web Admin. We collect it for 2 security issues. Firstly, the support is only given to the designated personnel. Secondly, new passwords can only be delivered to the assigned email address. But BTCL domain registration required Company Trade License, Incorporation Certificate, Partnership deed, etc.
17. Do you have support for web content writing?
Yes, we have expert website content writers. If you don't have your own web content, we will help you to write plagiarism-free web content for you. You have to pay the charge for it. For SEO boost content is considered the king of any ranking factors. Because duplicate content is highly prohibited. In addition, Google recently announced that Artificial Intelligence(AI) generated content may not rank and be considered spammed content.
18. Do you provide free Domain Hosting with web Design Packages?
Yes, we provide free .com domain name registration and 1GB Web Hosting with all of our Web Design  Packages. Usually, this free domain Hosting offer is only valid for a new customer in 1st year. If you cancel the Web Design order and avail to get moneyback, the domain hosting charge will be deducted from your paid amount.
19. Do you have any samples to choose from?
Generally, we love to create a website from its scratch. So, we discourage the client from copying from any other website or from a template.  That's why we don't have web samples. But you can choose your desired web interface from our portfolio. Most importantly we do not design the same interface for two websites. So, all of our designed websites are different and unique.
20. Do I need to visit your office to buy service?
Firstly, It is your wish to visit our office. Secondly, by buying any of our services, you need not visit our office. Because we have an online order management and payment system. But in case of canceling an order or receiving money back, you must come to our office. In this regard, you have to sign on a SIF form to cancel the order. Eventually, you also have to sign on a debit voucher to receive the money back.
21. How many revisions do you make during Web Design?
We always try to meet the customer's requirements. Customer reviews and suggestions are our first priority. So, We have an unlimited revision policy up to your satisfaction. Generally, two or three revisions reach the final design. We assure 100% customer satisfaction in all of our website design works.
22. I have my own Domain Hosting, do you design only websites?
Yes, we design websites, for which domain hosting is not on our servers. For these types of designs, we don't have any prescribed packages. Generally, the service is fully negotiable. But it is good to have your web hosting to a service provider company. It is for your information that domain hosting transfer to us is completely free.
23. Do you have Laravel Web Developer?
Yes, we have experienced full-time Laravel Web  Developers in our company. Web design and development costs using Laravel are slightly higher than WordPress. If you are a beginner or have a low budget? You should go for a low-cost WordPress site. Because you can switch to the Laravel site any time.
24. What will happen, if my website gets hacked?
Most importantly, our server security system is very high. Although your website gets hacked, don't worry. Because we have a monthly website backup system. So, we are able to recover a hacked site within an hour. You can also take your website backup after any updates from your hosting cPanel. Restoring a backup website is very easy and can be done within 2/3 clicks. If you feel it is tiresome. Surely we will help you to restore it.
25. What is your website Loading time?
Our server speed is high, as we use lite speed web servers. We also optimize web contents to increase web speed. Generally, most SEO tools consider website speed less than 5 seconds. So, we try to keep our website speed to less than 3 Seconds. Which meets the Google webmaster guidelines.
26. How many pages do you Design for?
Our starting web Design package consists of 10 pages. It is suitable for Portfolio, Small Business, and Enterprise level websites. We have 15, 20, 25, 30, and 50 pages to an unlimited pages package. If you purchase a smaller package and need more pages then the price can be adjusted as per your page requirements.
27. What is your web design area?
We design websites for Personal Portfolio, Personal Blog, Small businesses, Enterprise, Corporate companies, Group of companies, E-commerce, News Portal, Online Tv, etc. We also design NGO, School, College, University, Medical College, Hospital, and Diagnostic Center websites at competitive prices.
28. Do you provide E-commerce web Design?
Yes, we design e-commerce websites. Basically, we develop single vendor and multi-vendor e-commerce websites in Bangladesh. But B2B and B2C websites are also designed by us. We have so many active websites in Bangladesh.
29. Do you have photography services for websites?
Yes, we have the high-resolution camera and Professional Photographer to cover web photography services. Generally, Photos and graphical content bring more traffic to websites and hold them on it. We also have photo editing services to ensure the ultimate look of a website.
30. Do you have web Developer on hire basis?
Basically, we are a web design service provider company. So, all of our web developers are full-time employees. That's why we do not provide web Designers on a hire basis. But you can hire our company to develop your website. We have website re-design and web maintenance services too.
31. Do you design Dynamic websites?
Eventually, all of our developed websites are fully dynamic. We are not interested in designing static websites anymore. Because dynamic websites help you to update your content easily. In this case, no programming knowledge is required to update and manage a dynamic website.
32. Do you have web training for customers?
Basically, we are the web design service provider company in Bangladesh. Although we do not have web training courses. But we have small training for our customers. So that they can manage their websites themselves. We also provide internships in web design for Diploma and Graduate students.
33. Do you have graphic designers?
Yes, we have full-time Graphics Designers. Photo customization, Banner Design, Clipping Path, Slider Making services we have. We also provide creative logo design services for our web design customers. We also provide creative design services.
34. How Long are you working as a web Design service provider?
SHELLSOFT has been working as a Web Design Service Provider in Bangladesh for more than 10 years. We have designed more than 500+ websites since our inception. We are the Best Web Design Company in Bangladesh.
35. Do you develop newspaper websites?
Yes, we develop newspaper websites. SHELLSOFT has six newspaper website design packages. We also design news portals and Online TV Channels. We have designed about 10 mainstream Newspaper websites in Bangladesh. Single language and dual-language newspaper website designs are available in our company.
36. Can we update our web content ourselves?
Yes, you can do it. Certainly, we have small free training to update web content yourself. Generally, We provide this small training at our office. Also, you can take the training support online. We use Any Desk and Team Viewer to deliver training remotely.
37. Do you have Moneyback policy?
Generally, We have 30-day money-back policy for any of our Web Design and Development Packages. In this regard, You have to cancel your order within 30 days from the date of placing your order. We do not have any money back on Domain Registration and Web Hosting Services.
38. Do you offer free SSL security for websites?
SSL is very important for websites. Although we do not have any free SSL certifications. But we provide paid SSL, which is very authentic and secure. We have 3 SSL Packages in our company. You can purchase it for up to 5 years at a reduced price. The setup, authentication, and validation are done by us. We make it very simple for you.
39. Do you have a physical office or work virtually?
We have a physical office in Dhaka, Bangladesh. It's Located at Muktobangla Complex, Level-9, Suite-201, Mirpur-1, Bus Stand, Dhaka-1216. But during Covid-19 pandemic, we worked from home to enhance customer support. Our office is well decorated and well equipped. Please visit our office to have a cup of coffee.
40. Does your web Developer visit our office to deliver website?
Yes, our web developer will visit your office to deliver the website. Rather you can take delivery through AnyDesk Remote Desktop Application. Not only the delivery of your website, our web developer will visit you during web design in progress if required. If you feel the major technical issue with the website. Our experts will visit your office for troubleshooting.
41. Do you offer any Discounts?
Generally, we offer some discounts round the year. Importantly, we offer 2 discounts all the time. Firstly, free .com domain registration for 1 year with any of our web design packages. Secondly, 1GB of free web hosting for the first year along with web design packages. Visit our website's latest special Discount Tab to see the latest offers.
42. Is your website search Engine friendly?
Yes, we develop websites that are compatible and crawlable by Search Engines. After completing the web design, we submit the website to every search Engines Like Google, Yahoo, Bing, Yandex, etc. During web design, we cover most of the on-page SEO strategy. We optimize every website precisely.
43. Do you provide website Backlinks?
Backlinks are very important for a website's SEO boost. But, we do not provide website backlinks. It is a spamming technique to collect irrelevant Backlinks. If you have quality web content, authentic backlinks will be gathered automatically. Never go for buying untrusted backlinks. Google may penalize you. Be aware of it seriously.
44. Do you follow Google webmaster Guidelines to develop a website?
We always follow the Google Webmaster Guidelines to build a website. It is very helpful to rank your website on Google Search Result Page. We also optimize website speed and web content during development in progress. SHELLSOFT is also aware of Google algorithm updates. We also keep in touch with the core updates.
45. How can I see my website's monthly visitors?
It is an important question. Sometimes it's necessary to know the traffic volume. You can find it in 2 ways. Firstly, by connecting your website with Google Analytics and Search Console. Secondly, from the Semrush data. These are the free tools from Google.  You can track the real-time data and performance of your website using these free tools. You are able to see the daily, weekly, and monthly traffic.
46. Do you have any office outside Dhaka?
No, SHELLSOFT does not have any branches or liaison offices outside Dhaka. We have only an office in Dhaka, Bangladesh. But we provide services all over the country. We also provide overseas website design services. We have a plan to set up an office at Chittagong.